How Is Blog Writing Important for Your Business?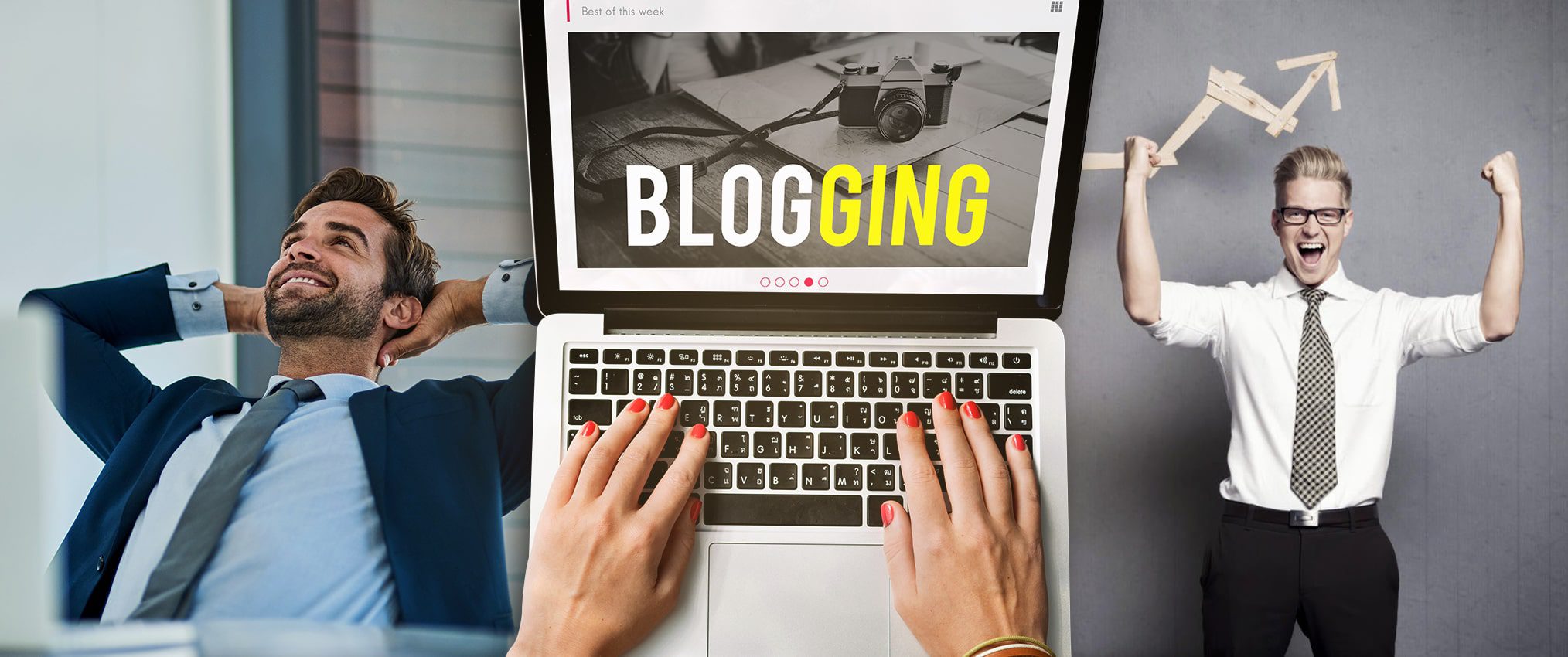 Looking out for ways to build a business brand awareness? Or struggling to overcome the challenges that are involved in creating useful and relevant content. If yes, blog writing is a cost-effective way to reach your target audiences. Blogging or often known as blog post writing is an integral part of a firm's online content marketing strategy.
Every business organization should keep up with the emerging trends for better survival in the global market. Blogging is an important part of the content writing scenario. But, on the contrary, most business organizations wonder whether to have followed the blogging trend. Be it blog writing, article writing, ghost blogging, or SEO-driven blogging, all of them lead to the better online visibility of your organization.
A blog should get updated and posted often but in this competitive business world, organizations face time constraints. In such circumstances, it is always a bold decision to hire a content writing agency or company, specialized in blog and article writing.
Most of the firms, especially startups or newbies get muddled between a website and a blog. A website holds static content and it gets updated rarely, based on any new business developments. Whereas, a blog content gets updated frequently and the organizations tend to post new blogs regularly. Studies have revealed that nearly 80% of the companies have embraced the concept of blogging to deliver quality-rich and authentic blog posts.
Let's understand the importance of blogging in your business!
1. Establishing a connection between your brand and audience
Brand awareness is a significant part of the blog writing service. Blog posts contribute significantly to the marketing efforts of a business team. The blog writing covers important developments in your business, market trends, and other business-related interesting articles. You can use blogs as a tool to convey brand messages. The uniqueness of the blog can attract potential buyers to your business. Blog writing is believed to enhance the personality and identity of your organization, thereby, establishing a smoother connection between your brand and audience. Blogs will keep your target audiences updated about the latest developments and happenings.
If you aren't aware, let us tell you a fact – you can integrate top-searched keywords into the blog and grab the attention of the best market clients. Creating fresh content can help your business firms to stay ahead of the market competition. You can integrate the keywords into the fresh or relevant content, and extract the benefits of SEO-driven blogging. The keywords can be incorporated in the blog content, sub-headers, and the title for fetching the best ranking on various search engines. Using the right and traffic-generating keywords in the blog or article writing can enhance the scope of delivering a successful outcome. With a relevant or popular keyword search, the customers can witness your blog in the search results, thereby, driving them to your website.
3. Places Your Brand as a Leader
Do you know? A well-written blog has the potential to establish your business as a leader in the global market. Blog writing is a tool that can be effectively used for discussing your market/business-related topics, marketing your specializations, or promoting your business offerings. For example, if you belong to an eCommerce industry, try to create blogs/articles that will elaborate about your eCommerce products, new technologies used in the eCommerce sector, the impact of eCommerce firms on common people, and so on. Ensure to implement deep research on every blog post, before your advent into the writing arena. Your blog posts should be a hub for excellent knowledge and information. Customers tend to learn more about your business through these blog posts, thereby, placing their trust in your organization.
4. Building Better Customer Relationships
SEO-driven blogging is one of the cost-effective ways to reach your targeted audiences. Blogs can establish a deep connection with your customers, enabling the actual buyers to stay back and converting the potential ones into real customers. Through blogs, clients or customers can get directly in touch with your business and they can connect with you from their comfort zone. Blog writing aims at building the trust and credibility of your organization. And to accomplish this, your business should develop factual and relevant blogs. Customers love the gesture when an organization keeps them informed about the latest developments. And a blog is one such tool that can be used for this purpose. Similar to the social media movements, a customer can send their query or share their concern in the comment section (under the blog). It establishes a two-way interaction process. Responding to their queries will expand their trust in your business.
Similar to a stronger website presence, your business should also accomplish a robust social media visibility. Apart from uploading the blogs on your website, you can also share them on various social media platforms such as Facebook, Twitter, LinkedIn, and so on. Ensure that the updated and factual content is passed on to your customers. Social media platforms are home to a million of your business followers, especially professional channels such as LinkedIn. Sharing interesting and informative blogs on these platforms can facilitate excellent interaction and communication ability of your firm.
6. Integrating Long-Term Keywords
To get the best SEO-driven blogging, it is important to integrate the long-tail keywords in a blog. Aware of long-tail keywords? Well, long-tail keywords are phrases, which when inserted in a blog, bring in enormous traffic to your website. It will help your organization to accomplish a notable position on the various search engines. Always, you should keep in mind that the content involved in blog writing should be relevant enough to capture the interest of customers. Keyword research is one of the important phases in blog or article writing. Blogging with the right and trending long-tail keywords will help the customers to create engaging and easy to rank content.
Key Takeaways
Blogging is one of the simple and powerful ways to be recognized on a global market platform. In business terms, a blog is considered to be the voice of an organization. The perfectly implemented blog writing service will enhance your online business visibility and bring in more customers.
Need to build your brand?
Need more customers for better business growth?
Want to build a robust community with like-minded people?
Seeking to take your business on a unique track?
Well, the only way to accomplish a result for the above-mentioned goals is to knock on the doors of professional blog or article writers.
Allianze GCC, being one of the globally recognized and rated as the best content writing company, provides the finest blog writing services. Our proficient and creative writers will enable your firm to develop the best content copy, be it for blogs, articles, brochures, company profile, social media, and so on. Having a consistently updated blog section offers a robust foundation for your marketing strategies. Our affordable blog writing services will enable you to share ideas, thoughts, etc. with your target audiences. We take the efforts to work with our clients closely, understanding their concepts and needs, creating traffic-generated blog content.
Welcome to our world of blog writing services. All you need to do is get in touch with our writers at [email protected] and share your thoughts!