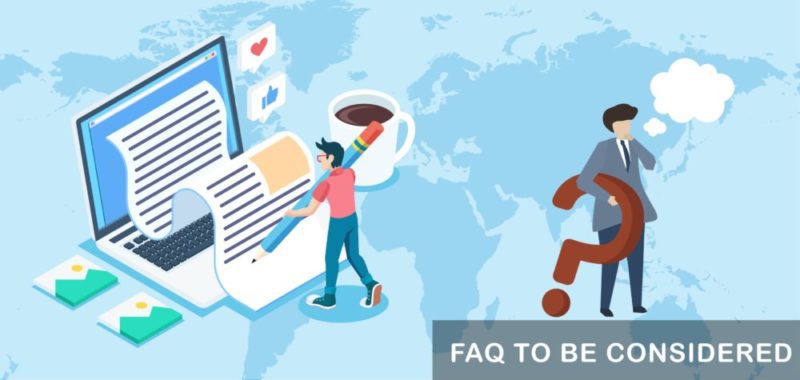 An FAQ to be Considered Before Outsourcing Blog Writing Service
A blog is an important element of every successful business website. Writing and updating a relevant and factual business blog on your site can enhance your ability to get well-connected with the audiences. This emerges to the significant need for Blog Writing Service.
Are you based in the GCC zone? Struggling to find out the right service provider to meet your day-to-day blog writing requirements? Our service would be best to suit your purpose.
In the current global scenario of competitive business, a majority of the firms prefer to outsource their various non-core tasks including the web content writing services or article writing service to a dedicated offshore service provider.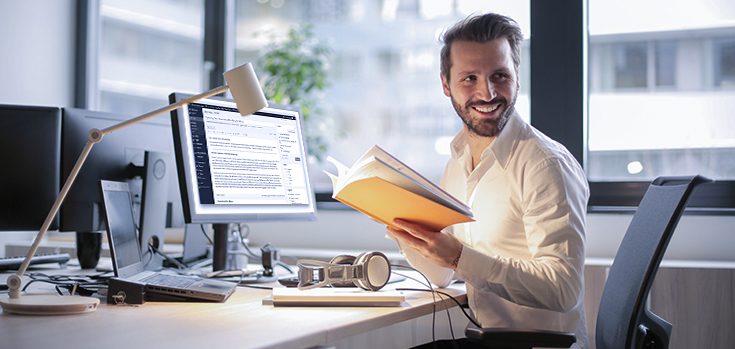 You might think outsourcing blog writing would be a complicated decision as the service involves the process of penning down the thoughts and motives of your company for an effective content marketing strategy. But remember, it would be one of the finest decisions to meet a flexible solution.
Here is a list of FAQ which you can consider before deciding to outsource the blog content writing service.
Question 1 
Will I obtain complete quality on outsourcing the blog writing service?
Answer – Outsourcing can be opted for accomplishing a flawless range of solution. You can find out the top-ranked offshore service provider to achieve the best blog writing result. These service providers will be comprised of the best team of content developers and editors with greater knowledge and proficiency. The quality check will include a check on grammar, spelling, formatting, etc.
Question 2
Do I even need to think of considering to outsource the blog writing service?
Answer – As we know that blogs are an important part of a website, hence, it should be managed and updated on a timely basis. Try to outsource your blog writing needs to an English speaking country and thus, India would be the perfect destination. Writing the blog and managing them along with your core services would be a challenging and highly risky task. To avoid this instance, ensure to seek the right service provider and outsource your needs right away.
Question 3
Can the writers at the outsourcing firm understand my requirements well (such as the tone or styling)?
Answer – Every business follows its own set of unique and engaging content ideas. And these ideas need to be mandatorily implemented within their blogs. But before outsourcing, you might feel that it will lead to the downfall of your created business image. But that's not the case.
Either don't hand over the complete control of generating the content to a service provider or take sufficient time to educate the hired content writers. In the first situation, expect only an approximate of 90% of good content from the service providers. Regarding the remaining 10%, you have to spend time in proofreading and reading or polishing the content multiple times for complete satisfaction.
In the second instance, take some time and explain your expectations from the hired blog writers. Share and make them understand about the motive of your business, functioning of every service, and what your content goals should exactly be like. Update them about your changing thoughts (if any) from time-to-time.
Question 4
How to create engaging content with the help of outsourcing?
Answer – If you are expecting a 100% satisfied blog content, follow these two elements. Firstly, try to make your writers understand what you exactly expect from the blog. Create a content marketing strategy and shared your thoughts with them. The next step involves a larger involvement of extending your support to the hired blog writers. Make them understand the subject-matter with precise clarity.
Question 5 
What is the list of 'to be remembered' tips before the blog writing outsource?
Answer – The list of tips is presented below:
Create a well-planned strategy before outsourcing
Have a clear idea about how content marketing works for your business
Keep a good budget
Give an experiment shot and examine the length of content and headers
Question 6 
Will I have an exclusive right on the blog content generated?
Answer – A content with a large amount of duplication, irrelevant information, or inaccurate implementation of SEO techniques, can hamper the business functioning in an adverse way. When you outsource the blog content writings service, make sure that you enjoy an exclusive right. Though all the service providers will offer you with the best content at an affordable price, there are few who might let your expectations down.
Allianze GCC is all-excited to assist our GCC zone based customers with an engaging and innovatively designed blog for your business enrichment. For further inquiries, feel free to contact our editing team!