Artificial Intelligence development in the Enterprise: The Ultimate Guide
The concept of an intelligent machine over-performing the human brain has evolved through history. In myths, legends, and popular culture, we heard of it many times. But the present market world has reached a position where it finally became a reality to use intelligent machines handling complex problems, assisting human intelligence using predictive analytics with artificial intelligence development. What exactly is it? How it becomes a hot topic among business entrepreneurs today?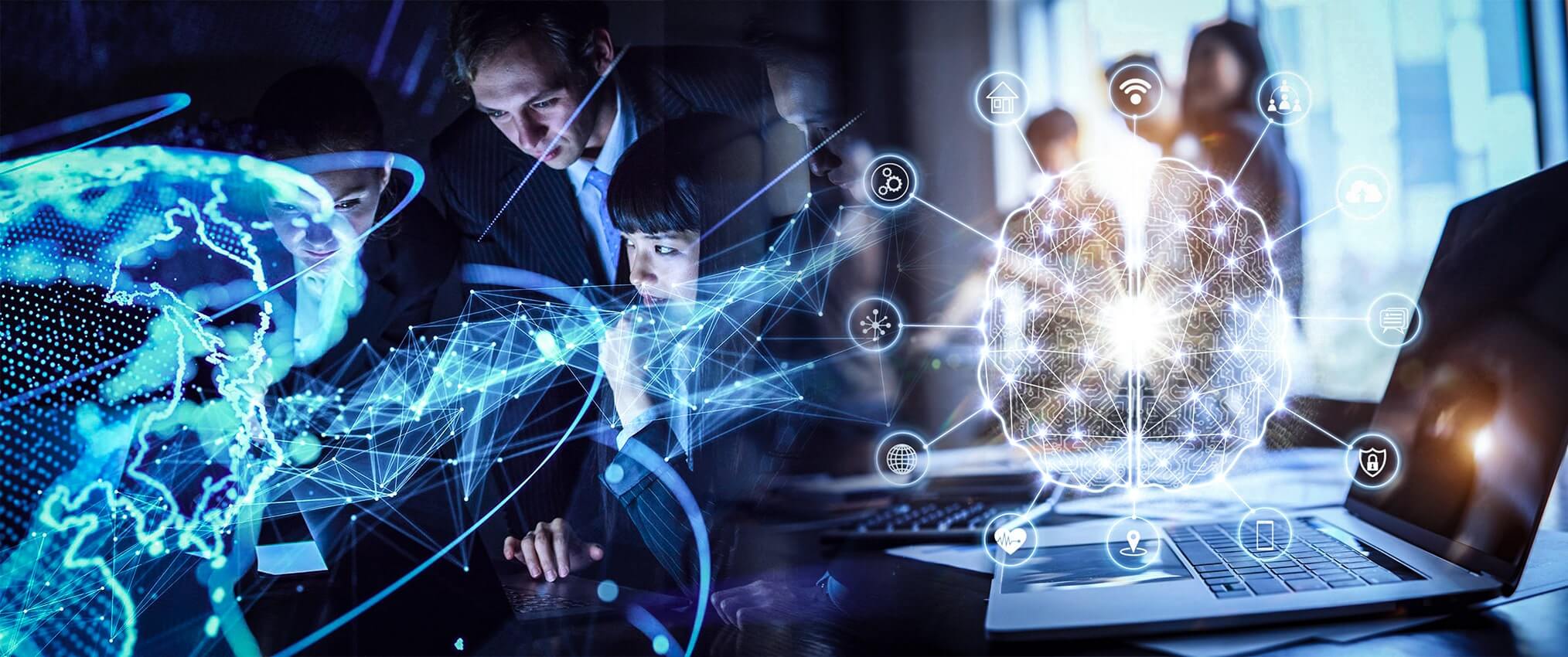 Defining Artificial Intelligence
When we define intelligence, it is the ability to acquire knowledge and apply it to get the desired outcome. Like this, human beings differ from other animals rather than expressing emotions through various mediums. In that sense, enterprises have a lot to do with 'intelligence' to acquire productive results. When it comes to AI, it focuses on three cognitive skills. We can tabulate them as learning, reasoning, and self-correcting.
How do they operate?
Artificial Intelligence development services focus on dealing with bulk data that gets accumulated daily with any business firm. They can create rules through which we convert raw data into useful information. These rules or algorithms can get developed to complete specific tasks with simple steps. The reasoning aspect is all about analyzing algorithms and selecting the best to perform the specific task. Finally, the self-correction aspect enables AI services to progressively iterate their performance on time until they get the necessary result. This self-correction aspect helps to minimize human effort in many operations like technical documentation and error check.
AI in the Enterprise
The business has reached a position that the traditional methods become insufficient to meet the increased consumer needs and market competition. As a more efficient method that can use in various areas of enterprise, AI becomes inevitable in many ways.
1. Analyzing Data for Taking Business Decisions
Enormous data information piles up every day. Analyzing them to have a better business understanding is time-consuming. Along with deep learning techniques, AI helps to identify patterns and anomalies within the database and makes data analysis more efficient. It helps to have an in-depth market outlook and competitive edge.
2. Predicting Future
Relying upon mere guesses is not very wise in running a business with tremendously fluctuating market trends with unprecedented events. Predictive analysis tools of AI help to have a better understanding of the future.
3. Business model innovation and expansion.
When developing a new product or service, AI can become helpful in developing various models of the same one. Since they can compare many similar models and arrive at conclusions about general rules, patterns, and working styles, companies get more chances to develop their products uniquely.
4. Better quality.
Previously, error analysis was done by experts but is not possible with a tremendous hike in organizational data. By specially trained software with machine learning techniques that sets specific measures for quality analysis, raises a flag when it is violated. It is more authentic and unbiased. In addition, it saves time, cost, and human effort.
5. Improved customer service
AI enhances customer services in two ways. First, advanced tools like chatbots help to interact with consumers on their own. It is the best way to collect feedback and answer questions. Second, handling technical projects like back-office documentation, error checks, and many more helps in-house staff focus on customer interactions and building trust.
Business Applications in Various Fields
Collaborative robots or cobots are getting used in warehouses assisting human intelligence. They predict maintenance needs, detect buying habits, and product demands.
AI services found the most effective in agricultural industries to yield healthier crops. In addition, they can get used to reducing human effort in agricultural activities and organizing data related to various operations.
Banking, education, healthcare departments use AI to handle4 their back-office documentation processes and inventory assessments. In education, AI development services help develop a curriculum with the updated behaviors of students and their learning patterns.
IT organizations use Natural Language Processing(NLP) to extract information from naturally spoken or written documents. Machine learning techniques help to implement this as they become more efficient in handling more data.
Future of Artificial Intelligence
According to the latest researches, the volume of data generated worldwide will reach 175 zettabytes by 2025. Most updated and efficient tools must be essential to deal with this mountain of data. Techniques like automated machine learning, conceptual design, multiple learning access, tiny machine learning, and so on become more popular and business firms try to achieve more heights with it.
As a BPO service provider having the best experience in assisting business firms with various Artificial Intelligence development services, Allianze GCC can be the one you are looking for. Our developers will provide you with cost-effective services, quality ensured outputs, and it will never disappoint you. Drop a mail to [email protected] to know more about us.