The role of Artificial Intelligence and Machine Learning to enhance the service sector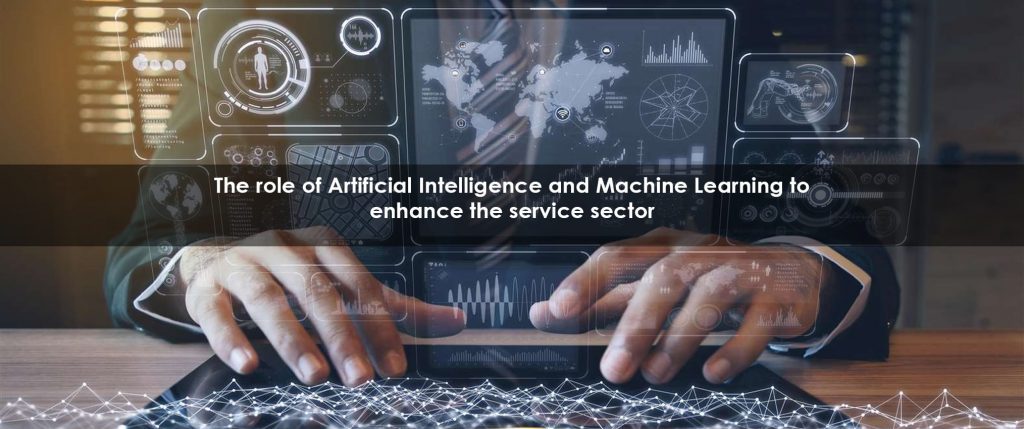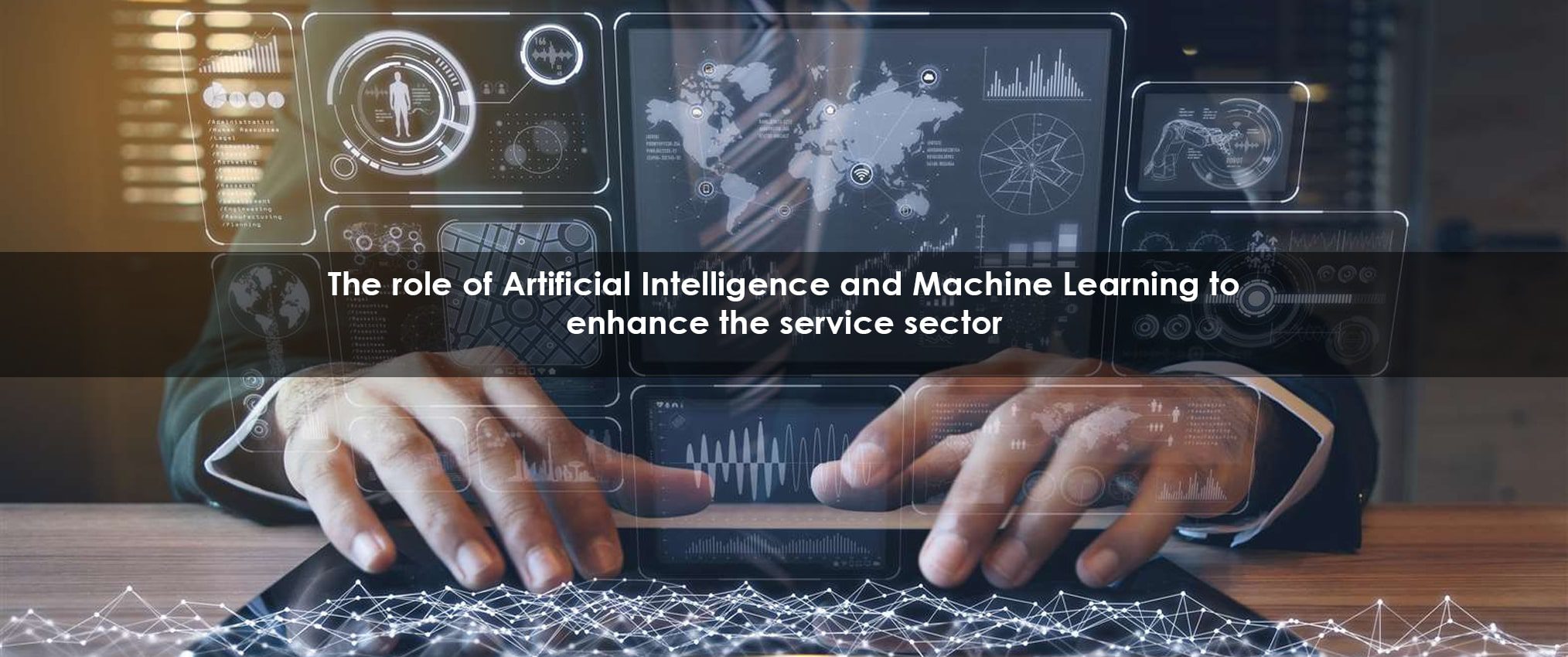 The current technological revolution has its core in Artificial Intelligence. A range of techniques like Machine Learning, predictive analysis, and more allied with AI has produced a strong impact in every industry including service sectors. When applied with the right strategy and carried out by experienced leaders, Artificial Intelligence could potentially improve and help your business initiatives. Let us now see the role of AI and ML in the service sector and how it enhances the services.
How Artificial Intelligence and Machine Learning enhance the service sector?
Through predicting customer behavior
The success of any services relay on the behavior of the customer and their interests. Through Predictive Analysis, AI can predict the probability of success. It uses data analytics that is designed to find the best way to reach audiences and approaches with a high potential for success. Big Data technology helps to identify information about customer behavior that can be used to forecast outcomes and trends. Therefore, AI enhances the service sector by predicting customer behavior.
Security in any business is highly crucial as it can affect both the services they provide and the reliability upon them. Machine learning provides an extra layer of security and a chance to be protective. Whether it's in the customer service domain or detecting security risks based on patterns, machine learning will provide you with the resources you need to make informed business decisions. Thus ML helps you to enhance the service you provide.
When companies use AI and ML in the service field, their resources will automatically achieve an optimum balance. For example, if a company installs chatbots, it can handle complicated requests, questions, and complaints. As these technologies evolve, each resource for users will be optimized. This will automate basic activities and tasks and thus save the time you waste for repetitive tasks.
Improving customer services
The apparent reason for your growth is the experience you provide to your customers. Companies may build an AI framework with behavioral models to analyze human speech and psychological conditions automatically, to provide better customer service. Such solutions will offer in-call behavioral feedback to agents and a real-time indicator of consumer experience for any telephone conversation.
Other AI applications like personalizing online interfaces, Natural Language Processing, tailoring product recommendations, and increasing search relevance have provided much to the service sector. But the complexities in these technologies compel you to hire experienced resources to carry out the tasks. However, this path is highly expensive as you should pay for both the technologies and the experts. The easiest and cost-efficient way to approach AI is through outsourcing it to a reliable outsourcing partner.
Allianze GCC is an offshore outsourcing company that has concrete experience in AI services and solutions. Moreover, our experts offer NLP, support and maintenance, AI-based development, and other basic AI services. We affirm that you can attain your goals easily without fail and commit wrong decisions if you partner with us. To know more details about us, write to us at [email protected].