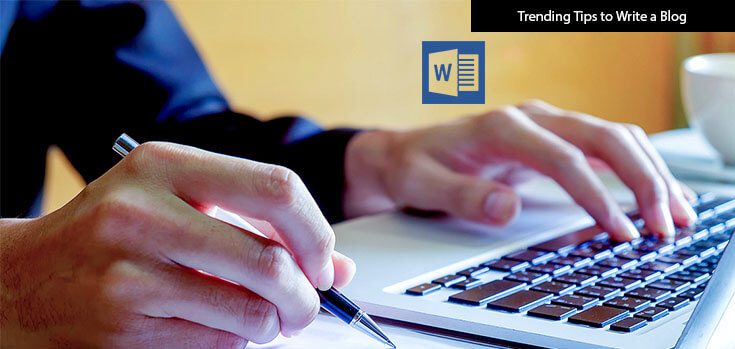 Trending Tips For Professional Blog Content Writing in 2019
Blogs portray the unique identity of a business organization in the realm of internet and digitization world.  Business analysts believe that blogs have a pivotal role in promoting the online presence of a firm and it is one of the effective online marketing tools. This has led to excessive demand for professional blog content writing services.
A unique voice – Special and potential feature of a blog
With the rising use of the internet in GCC countries, especially Saudi Arabia, Qatar, and UAE, there has been a greater need for blog articles by both the small and large scale organizations. Simultaneously, there has been a significant upsurge in the need for blog writing service in Dubai, thus, leading to the demand for outsourcing.
"Maximizing success rate and enriching content distribution with effective blogging strategies"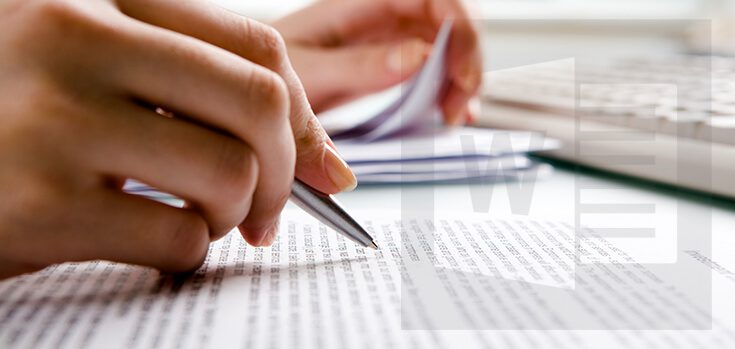 Similar to the portfolio of distinguished website design, the business or personal blogs should be creative, trendsetting, and traffic-generating one.
Here are certain tips to be followed in 2019 for creating an effectual and customer-targeting blog.
Blogging platform – With the much-talked-about advancements in the digital world, there has been a significant rise in the number of available blogging platforms. To name a few, WordPress, Blogger, Tumblr, and Squarespace are the commonly used blogging platforms by a majority of the business firms, even in the GCC countries.If you do not have a blogging activity yet for your business, hire the blog or article writing service instantly to Allianze GCC – the best offshore blog writing service provider.Most of the blogging platforms are free-of-cost and hence, you can get the finest assistance of creating a blog from scratch in a hassle-free manner.
Domain name – Some of the blogging platforms automatically generate a domain name for your blog while initiating the process. But if you want your business to flourish and penetrate deep within the GCC market, it is of utmost importance to purchase a unique domain name. Rather than adopting any extravagant domain name, go for a traditional and classy name, to bring in more attention of the viewers. Prefer a domain with .com.
Article title – Most of the times, creating the article title is a risky and time-consuming job because it involves a good amount of creativity. And hence, hire the blog writers from an offshore zone to meet your blogging criteria.An article title is one of the important aspects of a blog and it possesses a greater ability to pull in huge website traffic. A unique and 'out-of-the-box' style article title can facilitate the readers to go through the complete blog content.Ensure to keep the title with a maximum of 10 words. Allianze GCC, being a renowned article writing service provider, will assure to offer a title which is crisp, quality-oriented, and actionable one.
Blog content – Content is regarded as the 'king of a website' as well as the blogs that get posted. Blogging without an appropriate motive would be mere blogging without any effects created.The content writing service providers generate worthy content, with the right implementation of SEO-friendly keywords to target the apt customer. Making a factual study of the content is essential before publishing it on the blog.An effective content can be the voice of a business organization. If your blog isn't attractive, it will fail to create an impact on the customers or readers.
Simple and elegant design – Similar to the idea of creating a website, the layout of a blog should also be organized exquisitely. Creating a blog design is an indispensable part of blogging.Ensure to keep the layout and design of a website simple and free from any sort of distractions. Avoid using more than 3 or a maximum of four colors/fonts while creating a blog design. Try to use a different and alluring font for headline and sub-headings, to optimize the incoming traffic.
Color contrast – Ensure to keep a simple color scheme as the blogging should look extremely professional. With the use of extraordinary design, using the color contrast can be of great advantage. At Allianze GCC, our team of experienced and creative designers will suggest better design and layout for your blog.
White space – Embrace the idea of white space in your blog to make it more effective. White space can improve the design and layout of your blog and will successfully manage the professional look.Using white space in the borders can highlight the necessary parts of your blog. It will give clarity and offer an eye-appealing outlook.
Conventions – At times, you might miss out the implementation of essential parts of a blog as you divert the focus on design. The right content writing service provider will save you under such circumstance. Include the various key elements in your blog such as headers, sidebar, subscription options, and search bars.
Experiments – Always try to make some new experiments on your blogging activity as it can enhance the scope of flourishing your business. It is aptly said that one tends to learn from new experiments. Experiment with contemporary design, layout, font, or colors. Ensure that these mixes will create a visually appealing design which will tempt your audience to read the complete blog. Try implementing the scheme of enabling the comments, which in turn, can create a great customer-engagement. Enabling comments is a way of executing mutual interaction, involving the readers.
Responsive – Responsive web design is the 'talk-of-the-hour'. With the adoption of outsourcing, you can make the best use of content writers, designers, and developers, to create a responsive blogging platform. Most of the free blogging platforms do offer responsive designs.
Consistency – Try to be consistent in posting your blogs; one blog per day can also do wonders for your business. Maintain a daily schedule of posting the blog rather than publishing a post as per your convenience. When readers tend to get used to receiving blogs consistently, they will definitely look forward to more blogs.
Promotion – It doesn't end with just publishing a blog. There's a step ahead of the process. Simple blogging isn't effective, rather you should also be aware of the accurate promotions. And a globally established content writing service provider can help you with content creation as well as blog promotions.Social media platforms such as LinkedIn, Facebook, etc. can be of a great benefit to share the blog posts. The right service provider can help you to promote the post in a way that it reaches the apt set of audiences.
Blogs have the power to represent an organization on a globally interactive platform, leading to a rise in the number of clicks on your website, and maximizing the sales. And Allianze GCC ensures to keep the promise of delivering quality content to boost the business in GCC zone.