How to Write Website Content Writing That Converts?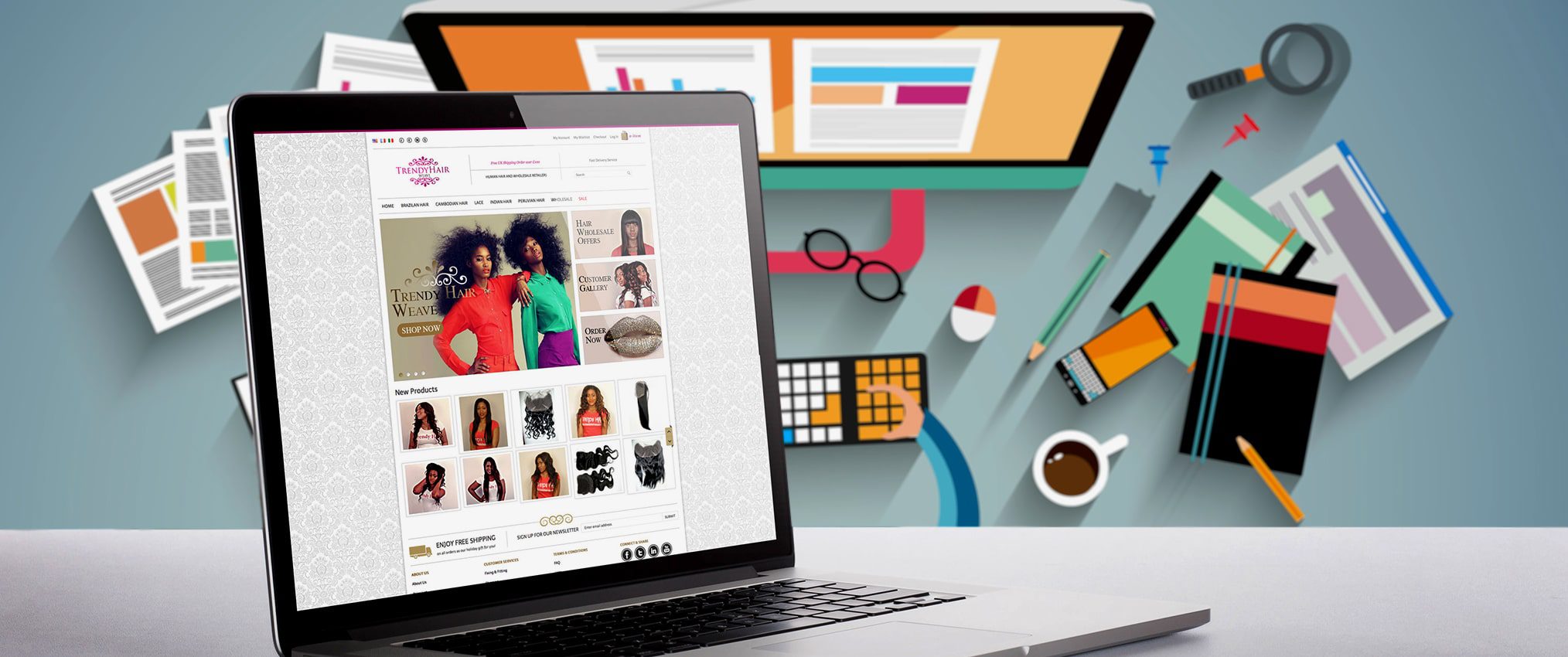 The digital world is growing faster day by day. Everyone spends hours searching for things online, reading blogs, and watching Facebook reactions. But most of them tend to jump from one page to another in seconds because the internet is full of attractive elements, and it's increasing daily. In this competitive digital age, make somebody spend some time on your business website is not that easy. But, an eye-catching headline, a thought-provoking quote, or a compelling article can increase your website traffic and effectively convert them into your customers with the help of website content writing.
For an e-commerce multi-brand retailer, ad service agency, social media marketing company, industrial manufacturer, or any other business entrepreneur, web content writing is so essential for your brand website. Since a website represents the online presence of your business organization, it has to get empowered with quality content that attracts the audience. Because the numberless web contents are available on the same topic, the challenges in website copywriting to create unique web content are also higher.
In this scenario, how to become excellent in web content writing? Let us find some solutions.
If you don't have a clear idea about the audience to which you are communicating, what is the use of creating web content for them? So, it is essential to develop a clear idea about the financial, cultural, and professional type of audience you are targeting. That's why it is preferred to put yourself into the customer's shoes. Then you can find the tactics to make them stay with you. Audience analysis should get done before you put pen to paper or your finger on the keyboard for your business website. But always try to write for a real audience, not for search engines. Remember that they do have the same emotions as you do.
A headline is the first impression you make on the audience. If it is not very 'best' then it can become the last impression as well. 8 Out of 10 will read the headlines of every content they see, but only 2 out of them will go deep into it. It is the quality of the headline that makes someone decide whether to stick on or jump forward. You can directly convey the intention of the content or develop curiosity among the readers by using indirect headlines. Using word quotes, news details, and active commands can help to create interactive headlines that catch the attention of any reader.
Nobody will be ready to take extra efforts to understand the complicated things you have put forward. They do not have to do this unless they get some benefits from it. So, before going into the complex aspects, you have to catch the reader's attention with simple words and phrases. A web content writing expert has to give specific answers to the questions, who, when, where, why, and how with absolute clarity. Using active voices instead of passive voices can make a big difference to the impressions that you can make to the audience. Maintaining an interactive tone that makes the audience feel like they are having a face-to-face talk is best preferred for good web content writing.
Maintain A Positive Attitude
Nobody would like to spend their valuable time feeling negative. It is always good to maintain a positive attitude in website copywriting to impress the audience. If we use negative sentences, that will stay in their head after reading the content, and it may get affected negatively. Instead of that, focus on the benefits rather than the demerits of the product/ service that you offer. Always make an engagement with the reader so that you can lead them further. A storytelling style that contains emotional elements can be helpful in this regard. Perfect usage of images, videos, and moving graphics can help you create a pleasant feel about your business website.
As a content writing professional, you need to back up your claims with reliable data. Each claim that you put forward needs to be authentic, reliable, and factual. You can rely upon case studies, testimonials, research data, and other statistics. All of these have to get extracted from reliable sources, providing the audience the possibility for verification. It will be helpful to build trust in your brand website among the readers. It can only get done by carrying out independent research, reaching out to industry expert opinions and newly published studies. It will also increase the authority of your business website.
The whole purpose of your content is to increase the traffic to your brand website and convert your potential customers into actual ones. In that sense, the readers must feel an urge to buy the product or service offered. Making them aware of the benefits if they act quickly, agitating thought about the relevance of your product or service, and the economic terms associated with it will put them into a situation that cannot refuse your offer. Creating such a feel in a readers' mind is the challenge that someone needs to tackle in website content writing. Those who manage to meet all these needs can excel with their content writing skills and lead a brand website to more traffic and more business leads.
Use a good Call to Action (CTA)
Always remember that your readers are a click away from becoming your customers. All of your efforts will go in vain if you fail to convey the necessary step to take next to get our products or services. Instead of using vague words like 'continue' or 'next', we make them feel assured with statements like 'shop now' or 'click here to subscribe. That one click is essential for you and takes good care of the words you choose to make them proceed with that. Since almost 84% of people born in this millennia believe in online shopping more than traditional shopping methods, your business website has plenty of things to do now.
Website Copywriting Services
Copywriting for your website is very different from writing for any print media. The behaviour patterns of online readers are different from others, and it requires a unique style in content writing for websites. When searching for something online, every consumer will get provided with more web content than they need. Your content has to get selected from those countless web content. For that purpose, it has to be effectively created with SEO techniques to ensure that your content has enough keywords that help it to pop up severely. The service of an expert in website copywriting can find help for this.
Their services can be found useful to create web blogs, social media marketing content, product descriptions, promotional articles, company profiles, reports, etc. All of them need to get developed in a unique style to meet specific requirements. But the ultimate purpose is to attract the attention of potential customers and converting them into actual ones. Your company does not need to handle all these tasks by itself, but you can hand over this to someone who provides expert assistance to create catchy and aesthetic web content no matter how much is the requirement.
With the most efficient website content writing team we have, Allianze GCC can provide you the best content writing services that can bring your business website more traffic and business leads. Our creative intelligence can help to develop a tremendous impression among the consumers and hence to business growth. To know more about our web content writing facilities, drop a mail to [email protected]