Content Writing the Next Big Thing in Web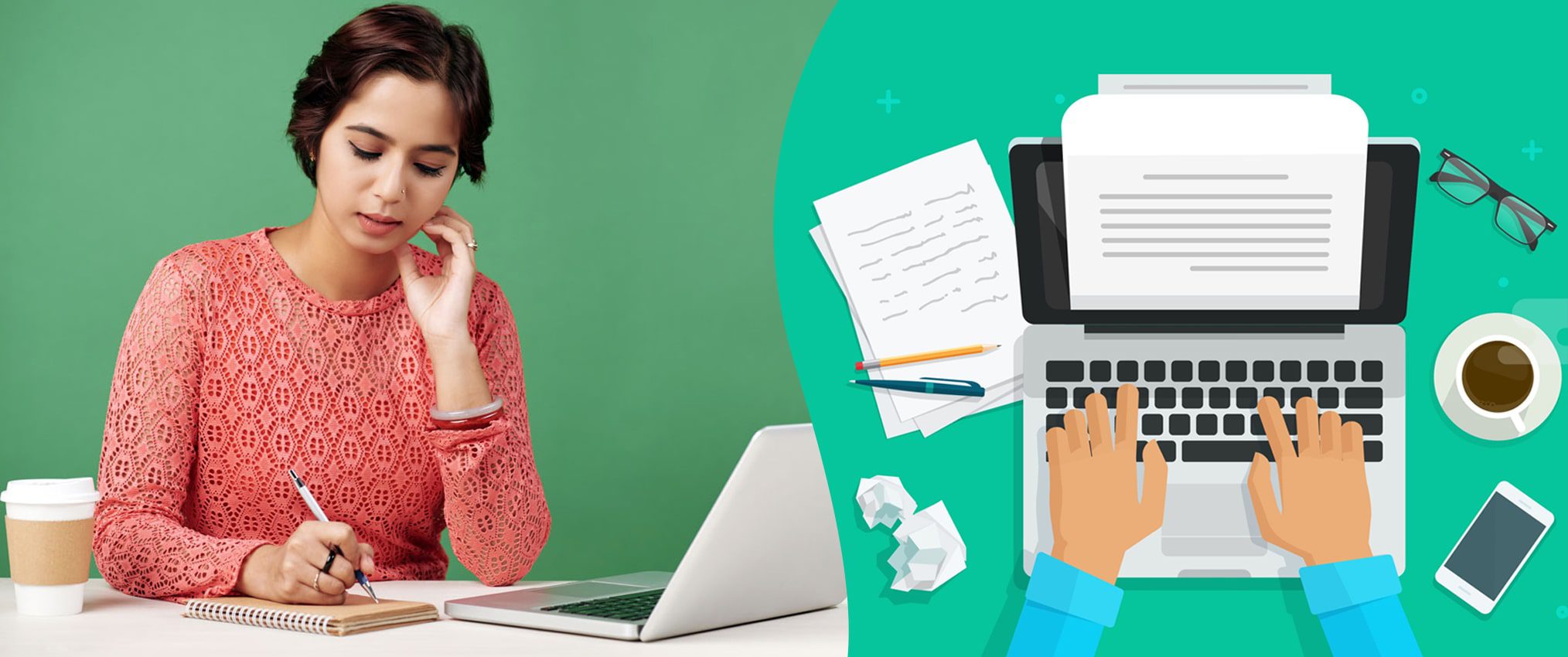 With the starting of the year, it's high time to know more about the future of web content writing. Content being the king of any document helps you to get valuable information about the topic. A successful content writer uses different writing styles, they know Search Engine Optimization (SEO), HTML, WordPress, CSS, and also they are social media specialists.
Below are the current content trends that avail in web content writing.
Current Content Writing Trends
Always content is important than any advertisement for learning information or making decisions related to any product or service. Today, more and more businesses invest in content marketing. This leads to content shock. It is a point where there is more content that any audience could process. That means there is more stuff on the Internet that could no longer be consumed.
Taking this into account, the content marketers must adopt different strategies to solve content shock.
Develop a brand voice that allows the reader to come back.
Build a loyal community that disregards other sources of content.
Improve the shareability of the content to get a high outreach.
Check on the quality rather than the quantity.
Do content writing as per the requirements of the customer.
In short, creative content writing is essential that achieves more visibility than that of the competitors.
Search Engine Optimization(SEO)
SEO is one of the key factors in web content writing. But basic SEO is no longer going to help you gain online visibility. Thus, its high time to enhance your SEO efforts through:
1. Target Keywords
Always ask many questions related to the keywords to make content around them.
Use keywords through which the clients could get answers to their questions.
2. Voice Search
Voice search helps to optimize the content. Through voice search, everything is spoken.
3. Local search
Consumers always look for a business that is near to them. Here comes the importance of keywords. So, local search keywords should be used more.
4. Link Building
Attracting external links to your website is essential for better SEO. Guest blogging and sharing links are some of the strategies. The best way to make external links is to make your content so that other websites use reference and link to it.it
Quality and In-depth Content
Today users are making use of video-based content more. In such a case the demand for written content is decreasing. But we have to make people turn into written contents. This is possible through better quality, presentable and useful contents. Whatever be the content the key aim is to save the customers time. Readers nowadays search more on guides, research findings, stories, up-to-date statistics, and opinion type contents. They all come up with better quality and in-depth content.
Mobile-Friendly and More Approachable Content
If you want your content to be read it must be mobile-friendly. To achieve more approachable content, the following guidelines must be worked out:
Use compelling headlines.
Reduce your introduction.
Make use of screenshots, infographics, good-quality pictures.
Use subheaders, bullet lists, and small paragraphs.
Come up with a summary highlighting the key points.
Also, it would be good if you offer to download your content in the form of PDFs.
Always write for the user
Knowing about the audience before writing any content is essential. When the audience feels that your content is making them understand it, they will feel great. Before going in-depth to your content, you must know the mind of your audience and what motivates them to read.
Conclusion
2021 is a year where the use of Artificial intelligence(AI) in content writing has gained importance. With the help of AI, automating content is possible, they evaluate social media content and helps to get fresh topics and keywords, and use the chatbox to help customers.
Allianze GCC is one of the outsourcing companies with services like content writing, website design and development, artificial intelligence, digital marketing, and BPO services. For discussing your ideas and projects, contact us at [email protected]