A Complete Guide to Perfect Mobile Application Development
Can you imagine a world without mobile phones? In fact, mobile phones have become part of our everyday lives, and their influence grows in time. For business firms, it creates an opportunity and challenge at the same time. The chance to reach a more global audience with mobile app development is a compelling advantage. But the challenge involved is to develop the best mobile app and pick the right mobile app development company to help make customized apps. Here we try to give a complete guide for mobile application development and its possible benefits in business.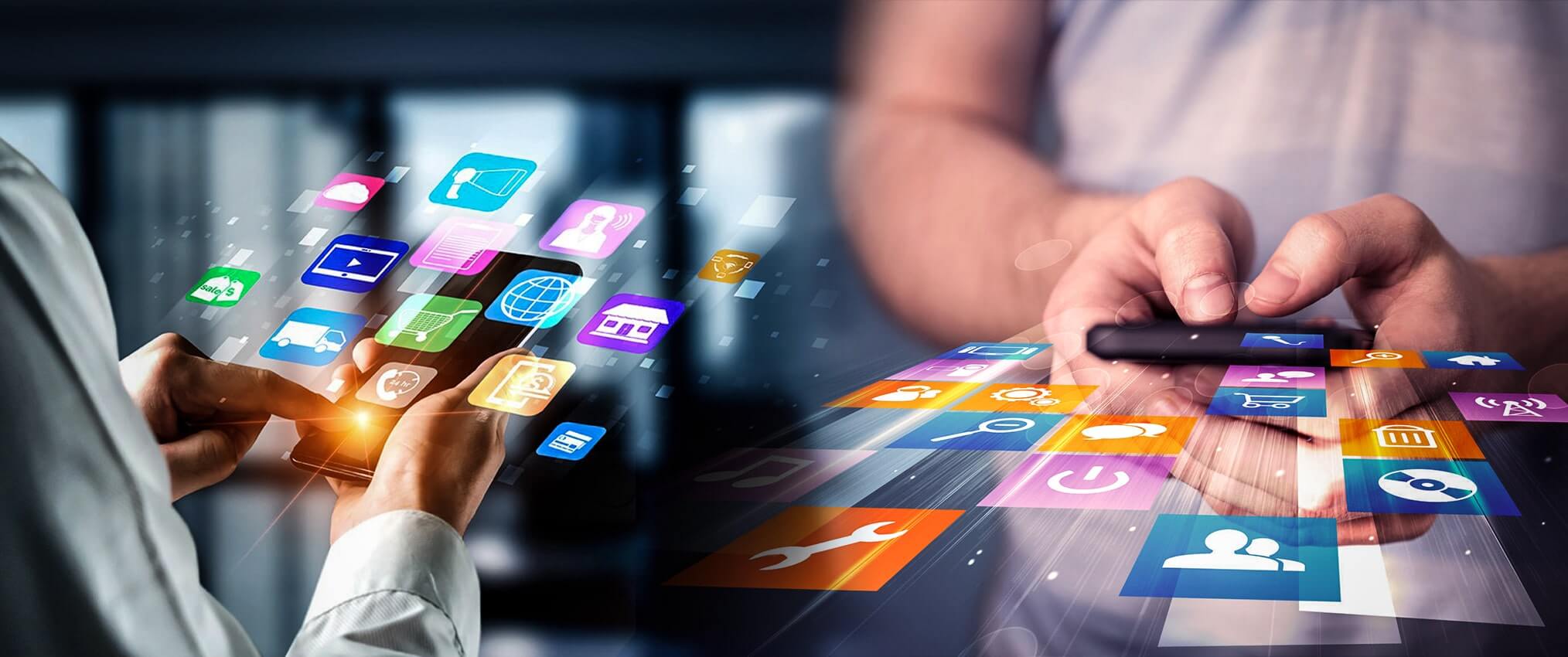 Why Should Develop a Mobile App?
If we go into detail, we can see mobile application development is an essential part of today's business. Do you know why it becomes so?
Hike in Ecommerce– The pandemic has enforced the eCommerce business sector, and consumers mostly prefer online channels to make a purchase nowadays. Among them, 49.2% of eCommerce businesses happened through mobile apps in 2020.
Facilities for Personalization– Compared with other channels, a mobile phone is a more personalized device. We can reach the private details and consumer preferences of customers through them. As a result, mobile app development services will enable to improve customer experience by providing personalization.
Get Deeper Insights into Consumers– In addition, mobile apps help to track consumer behaviors and follow their activities. It helps you reach the right peer groups at the right time.
Improve Customer Services– Mobile application is excellent in communicating with consumers. It can collect feedbacks, solve issues, and ask questions about how to improve its services. Its development can build trust and positively affects business.
Increase brand awareness– When a customer downloads the mobile app to their phone, business firms can remind them of every update the brand has in real-time. The more you interact with them with notifications, the more it helps for brand establishment.
Mobile App Development Frameworks
Moving forward, we should ask how we develop a mobile app for your company. Let us see the most popular mobile application development frameworks and the languages they use.
1. Android
As an open-source mobile application development framework, a company can use it in mobile phones, tablets, and other wearables. In 2020, it had owned 73% of the mobile operating system market. It is rich with many features and facilities to improve customer interactions. Also, it is easy to develop and establish them through Google Play Stores. Since it comes from many manufacturers with different screen sizes and hardware variations, there may involve challenges in integrating them. Also, because it can cost more than you expect, the assistance of experienced mobile app development services may find helpful here. They use both Java and Kotlin as their programming language.
2. iOS
Compared to Android, Apple's iOS is a closed system. It is used to create mobile apps suitable for Apple mobile phones, tablets, watches, etc. It is the most preferred mobile application development framework in wealthier countries like the US, Japan, Canada, and many more. Since it only fits for confined screens and devices makes it is easier for integrating and developing. But it lacks customized options compared to Android because Apple's App store has several restrictions for reviews and consumer engagements. For instance, they use objective C as their programming language. But now, they evolved into using user-friendly language- Swift. It gives more freedom to mobile application developers.
3. Hybrid Mobile App Development
Improving from relying only upon Android or iOS platforms, mobile app development services have evolved into developing cross-platform mobile applications. This help companies to run their app in both Android and iOS frameworks.
Ionic– Using HTML and CSS programming languages, Ionic provides a library of mobile-optimized UI components, gestures, and tools. These apps are rendered using web Views, a full-screen and full-powered web browser.
Flutter– It is an innovative and graphically beautiful cross-network mobile app development platform. It has the most updated features to detect bugs and improve customization. Developers use Google's Dart Programming Language for it.
Mobile App Development Frameworks
The cost associated with mobile app development depends upon the type, framework, and the developer company you choose. Also, make sure do not to go with those who offer the cheapest services. It may lead you to make compromises on quality. In addition, make sure that there are no hidden costs are involved with the process. The most effective way to make sure is, join hands with the most trusted mobile application development company. If you are really interested to find someone, drop a mail to [email protected] and take a look.