Things to Look Out Before Hiring a Receipt or Invoice Data Entry Provider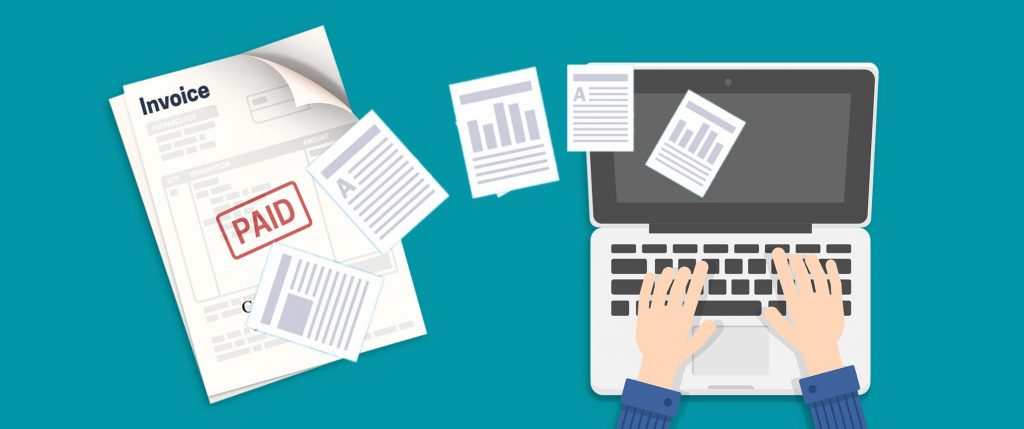 As we know, receipt and invoices are the crucial financial elements of a business organization. The data prescribed on the receipts or invoices are important in terms of maintaining the financial stability of a firm. Even the slightest error in the management of receipt/invoice data can result in huge business loss. To overcome such possibilities, outsourcing the receipt and invoice data entry is regarded to be a top-notch solution.
Data, regardless of its size and quality, holds a significant role in the performance, growth, and survival of a firm. The receipts or invoices comprise of essential data such as amount due or paid, sales or purchase date, and so on. Most of the time, these invoices get accumulated within an organization in the form of handwritten or printed copies. But to stay ahead of the global competition, it is of prime importance to digitize and streamline these data with greater flexibility and efficiency.
Generally, the organizations fail to implement the receipt or invoice data entry process in-house, largely due to resources or professional experts. To avoid such risks, developing a collaboration with an established offshore data entry company can minimize your burden and challenges.
Before you hire a company to outsource the invoice or receipt data entry services, here are a few things or factors that need crucial consideration. Selecting an offshore service provider without looking at these factors can hinder your business process and brand image in the market.
Technological Advancements
This is an era where every day has something new to offer, in terms of technological developments in business. Make sure to hire a service provider that can keep pace with the emerging technological trends.
The invoice or receipt data entry companies will require the consistent aid of sophisticated technologies and advanced software tools to keep up the quality of the process. Incorporating these techniques can be challenging and expensive. Hence, when you decide to outsource, make sure the vendors are well-equipped with the updated tools, technologies, or software required for the process.
One of the foremost reasons that facilitate business to outsource the invoice/receipt data entry service is to get the activity done at a low-cost. Hiring and training data entry operators in-house will be expensive and time-consuming. Thereon, before selecting a data entry company, analyze their pricing policies. Make sure the pricing strategy is affordable.
Collaborating with a reputed receipt data entry company will yield quality services and will also transform the task into a highly productive and profitable one. Outsourcing will enable your business to save the amount from being spent on hiring in-employees, resources, and technologies. Finding and working with a low-cost data entry company is a good decision but never compromise on the quality of work.
While you approach an offshore data entry service provider, make sure to get their history analyzed and study well. Check out the company in terms of 'trust' and 'reliability' aspects. Take the efforts to analyze their previous work records, experiences of dealing with domestic and global clients, quality of services offered, and level of customersatisfaction achieved. To get a deeper insight into the company's previous performances, you can also take a close look at their testimonials and reviews on various digital platforms including their social media accounts.
One of the important ways to identify the professionalism of a firm is to consider the factor of 'whether they meet the client's deadline'. To survive the thrust of competition, every firm works hard to meet the project deadline.
Before you hire the data entry company, make sure that they have accomplished the previous projects within the stipulated time. Also, ensure that the company has an excellent back-up facility in terms of backup office locations or data backup plans within their existing firm. In case, if they aren't well-equipped with these advancements, do not move ahead and hire them.
The data stored in the receipts or invoices are crucial and they need to be well-protected. When you outsource the invoice data entry service, it should have a core penetration of the trust factor.
Before you agree with the data entry company, analyze their data security measures and policies. Also, ensure that whether they abide by the global business data protection guidelines. You should have an assurance that the crucial data of your firm won't be used by a third-party or unauthorized personnel.
Generally, the data entry companies are well-equipped with the basic data protection techniques such as CCTV monitoring, backup plans, signing of NDA, password-protected systems, and so on. Hence, to be precise, go for an outsourcing company that possesses these data security practices and guarantees to safeguard your data from both the internal and external threats.
Deciding to outsource your data entry requirements is an easy-to-execute activity but finding the right and credible partner amid the global competition is a challenging part.
Allianze GCC is the leading data entry outsourcing company, encompassed of a team specializing in receipt/invoice data entry services at a competitive price. Our team guarantees to fulfill your project requirements with the utmost quality and within the prescribed time-frame.
If you are seeking for flawless invoice/receipt data entry services, feel free to get in touch with us at info@allianzegcc.com