Benefits of Preferring Outsourcing SEO Service Over In-House
SEO service is important since it helps your business get the right rank on search engines. There's no way around it — if you want your business to succeed, you need to pay attention to SEO. On-page and off-page SEO services are significant because it enables Google or Bing to know your business.
You can tweak your SEO optimization strategies as you go along. One can avoid outsourcing to a company that doesn't have your best interests at heart. You don't have to pay someone else to do it, meaning you save money. These are all true, but they don't paint the whole picture. Unless you or someone on your team has a solid knowledge of SEO and effective in-house SEO strategies, you could be missing out on the benefits of outsourced SEO services.
Optimizing your website for search engines means more than just ranking high for targeted keywords. It also includes setting up your website for ease of use, improving the user experience, and increasing conversions. Outsourced SEO services can help make this happen with their extensive knowledge and experience.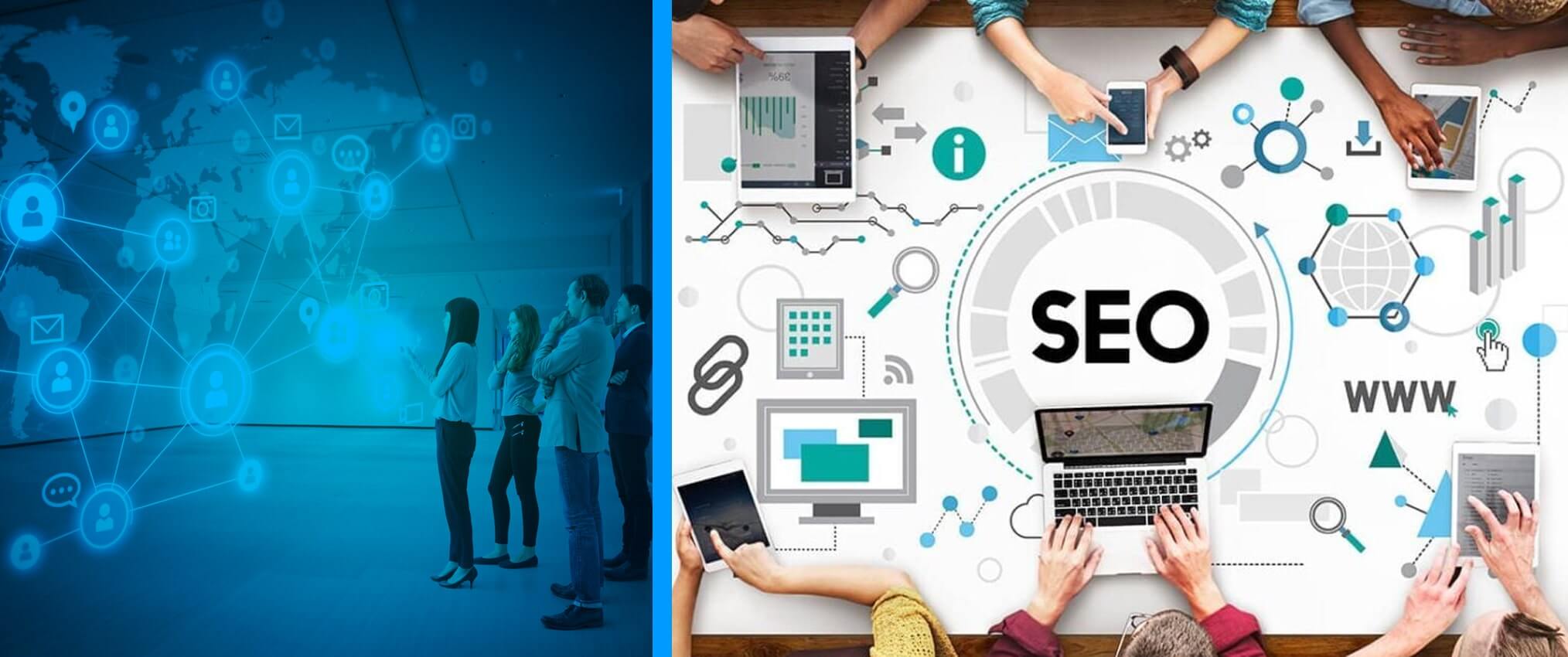 Managing a successful in-house SEO effort is time-consuming and requires constant effort. Outsourcing lets you put the reins into someone else's hands so that you can focus on other aspects of your business that need attention.
Reasons Why You Should Consider Outsourcing Your SEO Instead of Doing It In-House:
Outsourcing your SEO service is an important business decision. Outsourcing SEO isn't always necessary, but it is often a good idea.
SEO is a technical skill and there is a learning curve that can be steep. Many people think they can just throw some keywords onto their website and boom! They're done. That's not how SEO works. SEO service is constantly evolving, like a living organism. If you want to be successful, you'll need to devote the necessary time to learn all of its ins and outs. This takes time away from your other responsibilities and duties.
Here are some reasons why you should consider outsourcing your SEO instead of doing it in-house:
Time Optimization
Are you struggling with managing SEO optimization strategies in-house? Do you face time constraints? Outsourcing SEO services will give you enough time at your disposal to focus on other important things. These tasks might have been neglected if you performed SEO services in-house. You can utilize this additional time into planning out better strategies or focusing on your core business processes. In short, outsourcing on-page and off-page SEO services can let your business grow further.
Cost-Effective Solution
SEO is a complex and long-term process, especially if you are a newbie. It takes a couple of months to get your website on the first page of major search engines. For most businesses, it requires an upfront investment. Outsourcing SEO service from a reliable digital marketing company can save you money in the long run. You don't need to hire full-time employees or buy expensive software tools to see the desired results. Outsourcing SEO service will get the job done at a fraction of the cost when compared to hiring full-time employees. You can easily avoid buying expensive software tools.
Increasing Sales and Conversion Rates
SEO is an essential marketing strategy for any business or enterprise that does business online. It is a fact that most online users will not go past the first page of search results when they are looking for information, products, and services online. This is why it is important to make sure that your website is optimized so that it will show up on the first page of search results. Outsourcing your SEO services helps you stay on top of changes in the industry. You'll be able to create a winning strategy that increases your sales and conversion rates.
Few Limitations of In-House SEO include:
High costs
Limited resources
Lack of expertise
Expensive mistakes
Time restraints
Get the Online Visibility Increased
Outsourcing SEO services help to increase the online visibility of your website, attracts more potential customers, and generates more revenue. Are you an owner of a small or medium-sized business? And, are you looking for ways to improve your search engine rankings? If yes, head towards outsourcing SEO services. The Google search engine is a highly effective tool for gaining exposure for your business. However, in order to ensure that your site gets the most traffic, you need to engage in SEO optimization. There are many businesses that offer SEO services and with good reason. Professional SEO services help you increase the online visibility of your website so that it ranks higher in the search results.
Takeaway!
A professional SEO service provider has all the tools and expertise that are required for a successful campaign. They know what works for different types of businesses. They know how to approach a project and will do all that is necessary to achieve the desired result.
Allianze GCC is a renowned professional SEO service provider. From keyword analysis to off-page and on-page SEO optimization, we are experts in handling any project. Allianze GCC is a full-service digital marketing company, specializing in paid campaigns, content writing, etc.
For more details, reach us at [email protected]