What Are The Benefits Of Cross-Platform Mobile Application Development?
If you plan to go with a mobile application development project, what will be the prime concerns? The usage of mobile devices has made tremendous impacts on marketing, consumer trends, and business growth, and many more, the need to develop the best mobile app for your business organization becomes essential. For any mobile app development projects, we must develop them flexibly for running in various operating systems. It has to get handled more effortlessly too. Here comes the big debate between native VS cross-platform mobile apps. Which is better? Spending money on developing native mobile apps is wise or not?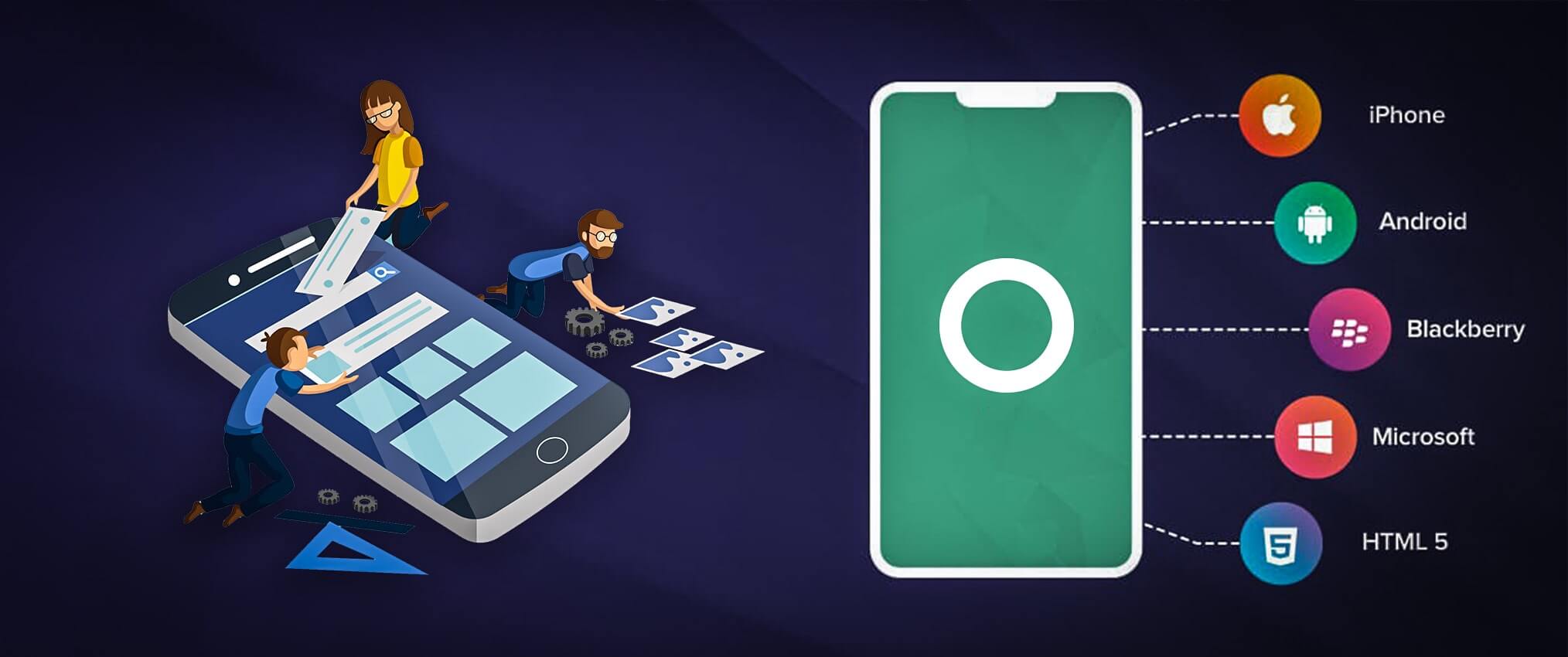 It has become a hot topic among business entrepreneurs recently. In simple words, a cross-platform mobile app allows you to run on multiple operating systems by using a single framework. Instead of developing native apps for each operating system seems to be more effective and brings customized results, but from a business perspective, it can lead you to organizational hurdles. At the same time, cross-platform mobile apps can get developed more effortlessly, especially with the help of a hybrid app development team. In this scenario, what we try to discuss here is the possible benefits that can bring by a cross-platform mobile application development can bring to your business. We should go a little deeper into the specific merits it can provide you.
Reusing The Same Codes
The process of cross-platform mobile application development allows the developer to write the code once and employ it across all platforms like Android, iOS, or Windows. It reduces the effort that you must consume for developing different native apps for various os. The possibility to share the codebase removes the repetitive tasks of hybrid app development. It helps to speed up the application development life cycle instead of being platform-specific. It helps to get rid of dealing with different tools to suit different operating systems but developing an app that wells suits different operating systems instead. It also helps to reduce the chances of bugs. Also, imperfections and errors can be handled more effectively, rather than dealing with each platform separately.
Reducing Cost, Saving Money
In the case of natively developing mobile apps, business organizations must assemble multiple teams with a diverse skillset for projects like eCommerce mobile app development. At the same time, a cross-platform framework enables you to share common technical and human resources. It saves you valuable time, effort, and money. You can save the cost associated with finding skilled experts and training them for the specific project to a great extent. On the other hand, cross-platform mobile application development can perform with fewer experts. It ends in cutting the development costs. Also, there is no need to learn separate programming languages since most cross-platform frameworks use Javascript as their programming language. It is much easier to pick up and handle.
Faster time-to-market
The cutthroat competition going on around us compels us to make fast outcomes. In the case of eCommerce, the abundance of unlimited eCommerce stores has catalyzed the necessity to develop better strategies to attract consumers. In this business scenario where consumers take business decisions within split seconds, developing a cross-platform mobile app for your business organization will help you introduce your products faster. Compared to native projects like android app development, it is more efficient and effective. It eventually ends up gaining the trust of consumers and having a better interaction with them. Being more responsive towards customer feedback will also build a reputation for a customer-centric business.
Easier Maintenance, Easier Updates
The possibilities to make updations and maintenance is considerably high since cross-platform apps are accessible through the internet. It helps consumers get rid of the problems related to downloading each update leads to maintaining and supporting more than one version of the app. The apps will be automatically updated for everyone, reduces the maintenance costs, and the users will always have the chance to use the most updated versions. There is no need to have a support team to manage each application, a common device solutions and tools can get used for bug fixes and updations, which makes it more effective than android app development or IOS app development.
Bringing Consistency For Your Brand
Maintaining consistency with the business tools that we use helps build a brand image among the consumers, which plays a vital role in winning the market. Cross-platform mobile app development can bring uniformity for the tools used for brand building as it gets similarly distributed among various operating systems. When you try to bring uniqueness to your brand for applications running in iOS and Android separately, it will require more time and effort for sure. With the help of cross-platform mobile application development, a consistent brand image using the same UI/UX components will help you provide a better user experience and brand awareness. Even though the navigation will continue to be different on each operating system, the overall interaction and brand image will remain coherent and predictable. It brings more authenticity, reliability, and accountability to your brand.
Broader market reach
With advanced techniques and the increased popularity of online platforms, market trends are changing vigorously. Reports say that there are 3.5 billion smartphone users are there around the globe. About 24.99% of these smartphones run on iOS, while 74.43% – on Android. Since the internet has brought us under the same umbrella, products or services must communicate with a universal audience. Cross-platform development facilitates helps you improve your access to a broader consumer market. Launching application on different platforms enables companies to reach up to more areas in markets targeting a wide variety of audiences that use different operating systems. You can cover whatever part of your market segment with a single native-like app through which you can improve customer engagements and strengthen the presence in the market.
Wrapping Up
Developing a cross-platform mobile app is not a big deal, but it requires expert interventions and optimum care. Outsourcing the projects of eCommerce mobile app development to an experienced agency can bring you the necessary output. When there are more than enough providers who can offer you customized results when handling such projects, be conscious of picking the right one among them. Remember, the market competition will never allow a wrong choice. Make the right choice, move ahead with the fast-growing market.
As a reputed outsourcing agency focusing on web development, mobile application development, artificial intelligence development, and many other outsourcing projects, Allianze GCC can help you with this if you are ready to join hands with us. Our trained staffs are good at handling hybrid app development projects in any situation and circumstances. They are trained enough to keep the deadlines. We can assure you of quality-driven outputs with considerably flexible costs. Drop a mail to [email protected] to know more about us.