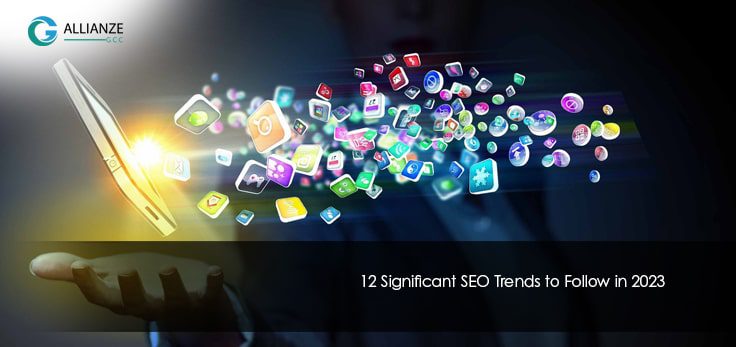 12 Significant SEO Trends to Follow in 2023
There are many SEO strategies that you can follow to attract potential customers to your website. But as Google is changing its algorithms, it is becoming a tough activity for even for the best SEO specialists to achieve traffic on a website.
Hence, let us have a look at the top 12 SEO trends that can be used by SEO specialists to achieve the desired result.
Important 12 SEO Trends to Incorporate in 2023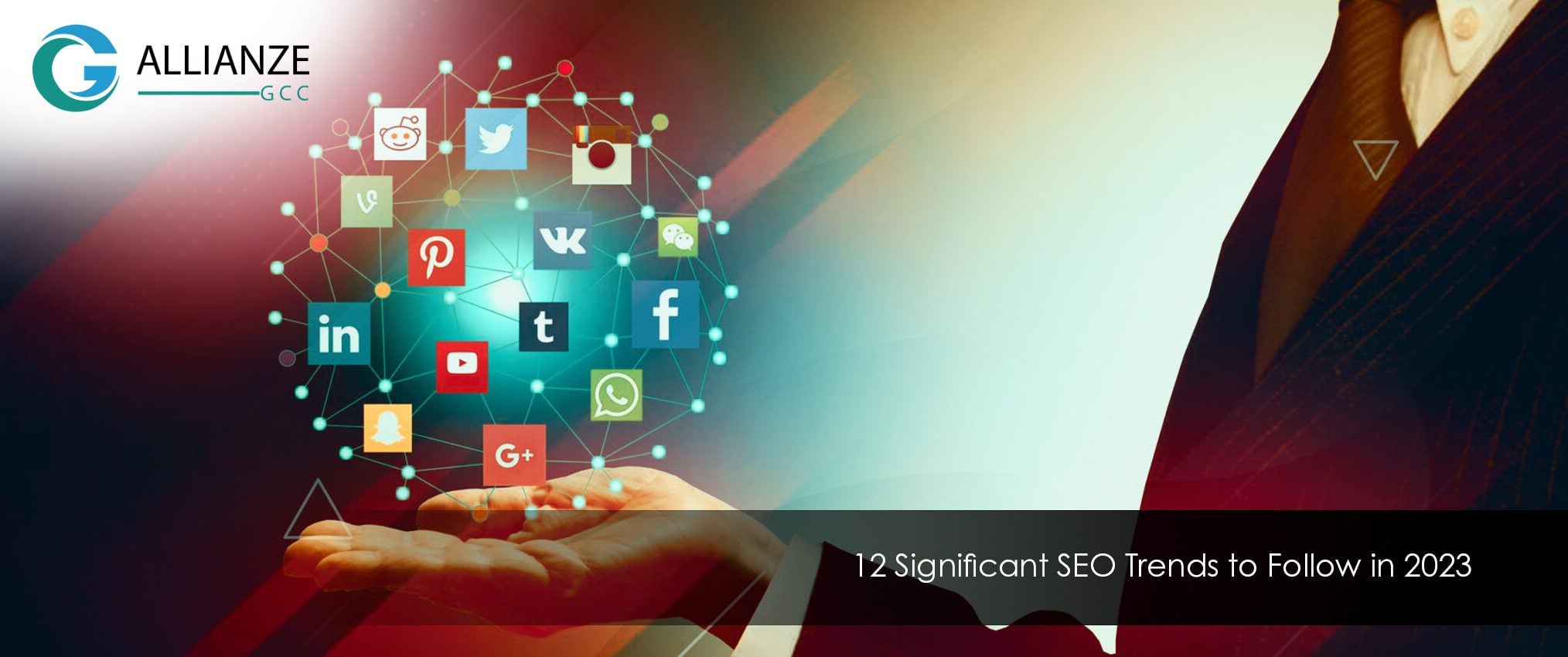 Answer Queries
Make your content in a way that will act as a one-stop solution for the people who look for content regarding that topic. Let us see how can we make an article of that type!
That is when you are going to write a blog on, say "Lunar eclipse" search for those queries that people are mostly asking regarding that. Then fill your blog with answers for that question, that too in a way that doesn't lead to a topic deviation.
The result of creating such kind of blog is that, your website will have more traffic and also readers will stay into the content for a long time.
Backlinks
Backlinks have relevance all the time. Earning backlinks to your website actually means that the content you created has that much quality. The more backlinks that you have, the more visitors you will have to your website. Quality backlinks always play an important role in bringing a website to the top.
So make your website rich with good content, videos, images etc and attract leading websites to your website.
E-E-A-T
E-E-A-T earlier referred to as E.AT stands for Experience, Expertise and Authority. The significance of the term E-E-A-T is that google makes an evaluation of various factors like Experience, Expertise and Authority and comes to an inference about how trustworthy content is.
The first "E" in this word is an addition that was made by Google recently. Let us see the relevance of "E" through an example. If you want to write content on "diet tips to be a healthy person" either you should be a dietitian or you should have in-depth knowledge that is equivalent to a dietitian. If it is not so, it will actually affect the quality of the content. If you want to write content on "diet tips to be a healthy person" either you should be a dietitian or you should have in-depth knowledge that is equivalent to a dietitian. If it is not so, it will actually affect the quality of the content.
Quality Content
Quality content is something that always takes a better ranking position in Google ranking. That is, if your content is brimmed with all kinds of relevant information that a user looks for, then it can appeal to a large section of the audience.
People have a tendency to share if they find something good. So in that case, there are more chances to increase the CTR through referrals.
Focus on Images
Image is a powerful way through which you can convey many ideas. If a website has appealing images you can yield better results in terms of website traffic. That means now people are looking for content that can pass them information in snap time.
So if you can create such images it is a better way to achieve user engagement for your website.
Voice Search
With the emergence of voice assistants, voice search has become an inevitable factor in a website. So when you write a blog you must use simple words in your content so that when a person searches for content via voice search it can easily reach you.
As people are leading busy lives, the relevance of voice search on websites will increase even more. So enabling voice search is another way to increase traffic to your website.
Lengthy Contents
Long-form content is something that is more likely to reach the top of Google rankings. Let us see how it works.
If you are following the pattern of a log form content it gives the writer more liberty. That means it gives a lot more space to discuss a topic. Another advantage of adopting this style is that, it makes helps the writer to put keywords in a more effective manner.
Make it mobile friendly
The gadget that most people have today is a smartphone. So when you are focusing on your website you must make sure that everything that you incorporate in your website that as images, videos and text must be optimised for smartphones.
Also, you must take a high monitor in maintaining the loading time of a website to a minimum.
Core Web Vitals
Largest Contentful Paint, First Input Delay and Cumulative Layout Shift together form the core web vitals of Google. These three metrics are considered by Google whenever a person asks for information. To be in detail, in order to give the best user experience, Google displays a website that highly matches these three core web vitals.
And for this reason, when you are developing a website make sure that you follow these metrics set by Google.
Include Videos
Videos are the best way to pass information to target customers. If the video is created by integrating all kinds of relevant information and images it is sure that it can easily achieve more traffic.
To be in detail, if the video is scripted well and included in a website it can attract more visitors.
Consistency
Consistency is a matter that helps you to maintain old readers and create new visitors. That is when you make consistency in your content by uploading blogs on a regular period you can attain more CTR. In other words, when you post something regularly if it is worth reading, people will wait for your post.
Don't point to Sales directly
Even if you are writing content with the goal that you want to create more leads, you should be able to conceal it. That means when you create content for marketing purposes, write in a way that the reader doesn't feel it.
Wrapping Up
Hope you got an idea regarding the latest SEO trends in 2023. A website is the face of a company. So if you can make it enticing you can make your make company top in the domain. Allianze GCC is a premier company that provides Digital Marketing Services to people across the world. So if you want to tie up with us, please drop a mail to [email protected]