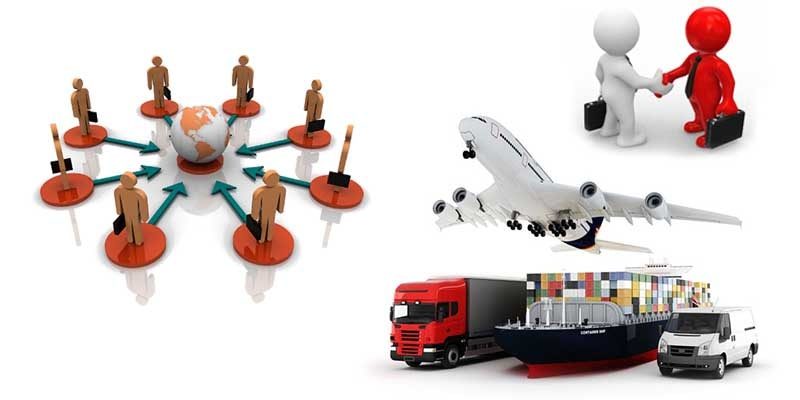 Top 5 Reasons to Outsource Logistic Services
For any business concerned with the transportation of goods from one point to another, logistics services are very essential. Controlling the entire set of logistic processes can turn out to be complicated and challenging, especially if you have other important matters to deal with. With an upsurge in the cost of transportation connected to logistics, it is only reasonable to think about outsourcing your logistic service needs to an affordable firm and thus reducing the cost considerably.
Outsourcing your logistics requirements to an external service provider come along with a lot of benefits and proves to be a wise decision in the future. They are growing rapidly day by day, offering superior logistics services and solutions with world-class quality at a cost-effective pricing. They really work hard to achieve the desired objectives of their potential clients and make sure that they provide accurate logistics service which suit the exact requirement of their clients.
Outsourcing logistics service is always a great idea, but before that, you should understand how outsourcing can affect your business operations and what all benefits it can aid to your business and whether it will save your cost or not.  Here are top 5 reasons to outsource Logistics services to an external provider:-
Focus on core business functions
All business concerns have a core and non-core areas. By giving more concentration to the non-core activities like logistics service, businesses lose out a lot of efficiency in its resources and employing internal staff members to do this task which in turns affect the overall functioning of business which therefore leads to a dropping down of profits. By outsourcing, logistics service relieves business from all the above hassles and enable them to give more attention to their core activities. This can result in higher profits and improved business proficiency.
Improved customer satisfaction
The outsourcing service providers dealing with logistic service will be experts in their field as they may be only concentrating in the concerned field.  They know the field better than others and can come up with state-of-the-art concepts and tactics to further moderate costs for their clients as well as provide improved understandings.  This ultimately leads to customer satisfaction.
Well-organized management of petty overheads
Minor overhead cost like transportation or fixed warehouse costs, docking costs, insurance cost is all made certain by the logistics services providers. You don't need to worry about any petty payments, thus liberating your accounting department's precious time.
Well-advanced Real-time Tracking
Most of the logistics services providers are technically informed and empower for real-time tracking and perceptibility of loads. Many famous services providers even offer assimilation with ERP (Enterprise Resource Planning) and WMS (Warehouse Management System). By being capable of tracking your shipment with comfort, you will have more time concentrating on your core business functions.
Risk reduction
When you outsource your Logistics service, you are delegating your back office work to the professional in the outsourcing field. This reliefs your business to get the job done in a well-organized manner and reduce the risk of errors.
When searching for an ideal company to outsource your logistics service, you must focus on a qualified, reasonable and reputed services provider.
Allianze GCC has been offering Logistics BPO services and other superior services since the past few decades and we therefore well understand the trouble of dealing with the industry. Allianze GCC is the best choice for companies that need experienced Logistics BPO services at a cost-effective price.