Siberkreasi Asks Indonesians to Learn Content Creation
National Digital Literacy Movement Siberkreasi and Indonesia's Ministry of Communications and Informatics successfully held "Content Writing 101″ as a part of the Gali Ilmu series on 26 March 2022. A series of informal learning events called Gili Ilmu aims to develop digital skills to create a #MakinCakapDigital society. Gojek's Linda Rahardja, a Content Writer/UX Writer, served as a guest speaker in the class. Content writing as a promising career choice is promoted as part of the event, and netizens are encouraged to build their skills by sharing content creation tips.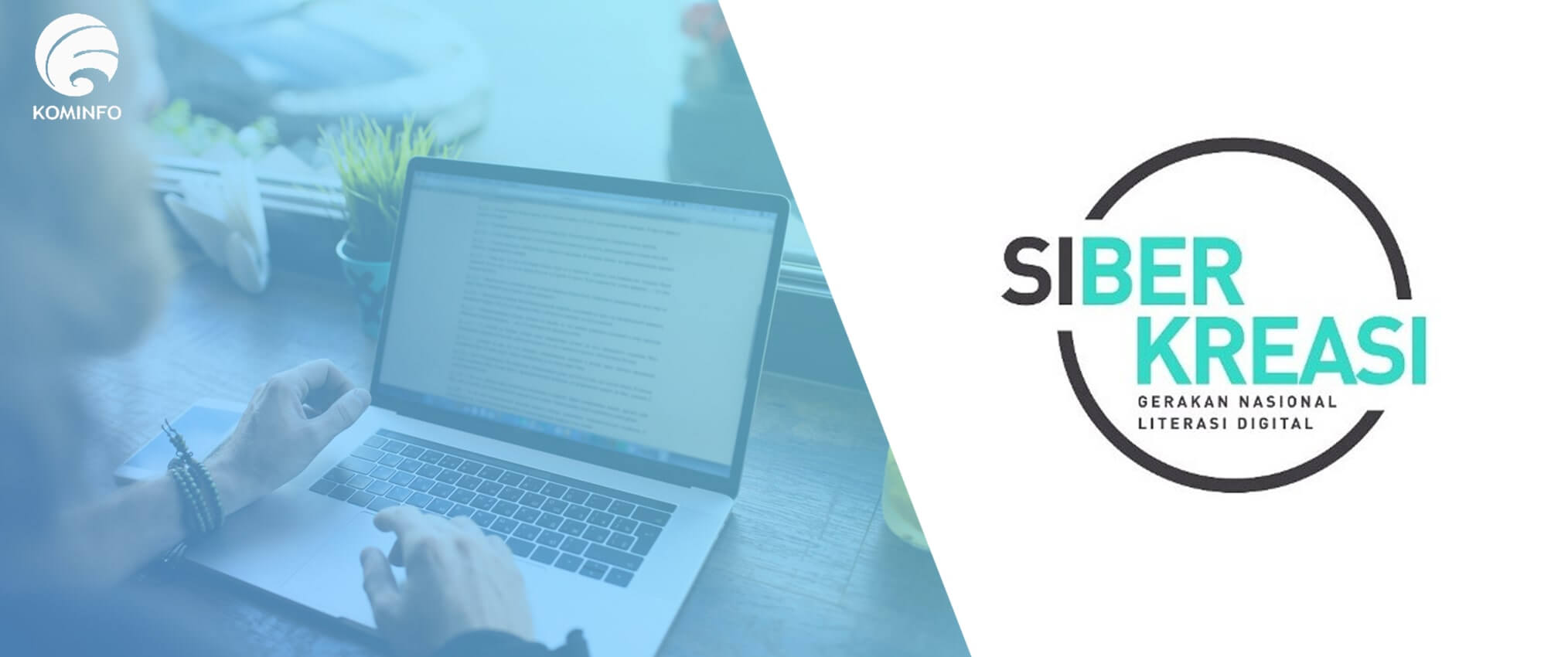 Social Media is Undergoing a Transformation
According to Hootsuite, in February 2022 there were 191.4 million social media users in Indonesia (+21 million since 2021), which is equivalent to 68.9% of the total Indonesian population. The average user scrolls social media for about 3 hours each day, which is more than they watch TV. The rise in social media usage has caused institutions, corporations, brands, and even individuals to see it as a useful marketing tool. In social media, since the content is generated by the community, it plays a vital role in entertaining users and keeping them engaged. In order to succeed on social media, companies and brands will need content writers who can produce relatable and engaging content.
Getting to the top of your field
According to a job portal, there are approximately 1,600 vacancies for content writers as of March 2022. This is not a figure that can be overlooked by those seeking employment.
Rizki Ameliah, Coordinator of Digital Literacy Kemenkominfo said, "We need more digital literacy classes to improve content creation skills as a result of social media's rapid development."
In general, content writers plan, write and edit digital content. Producing content that is capable of captivating massive audiences on a variety of digital platforms, however, is no easy feat. When asked about critical skills for content writers, Linda said, "creating persuasive scripts is paramount."
Linda discussed the need for content writers to know and stay up-to-date on aspects that revolve around their profession: "In order to be an impactful content writer, one must constantly learn and explore myriad aspects related to the profession, including learning the fundamentals of social media and understanding how keyword research works."
The Ministry of Communications and Information through GNLD Siberkreasi continues to hold classes and webinars on digital literacy issues.
Indonesia's Ministry of Communications and Informatics
Ditjen Aptika, an agency of Indonesia's Ministry of Communications and Informatics, is primarily responsible for spreading and developing Indonesia's digital infrastructure to accelerate its digital transition.
As a partner, the Ministry works with the National Digital Literacy Movement Siberkreasi to educate the broader public about digital literacy. Indonesian people are being enlightened through the use of digital literacy.