Everything you Need to Know About Company Profile Writing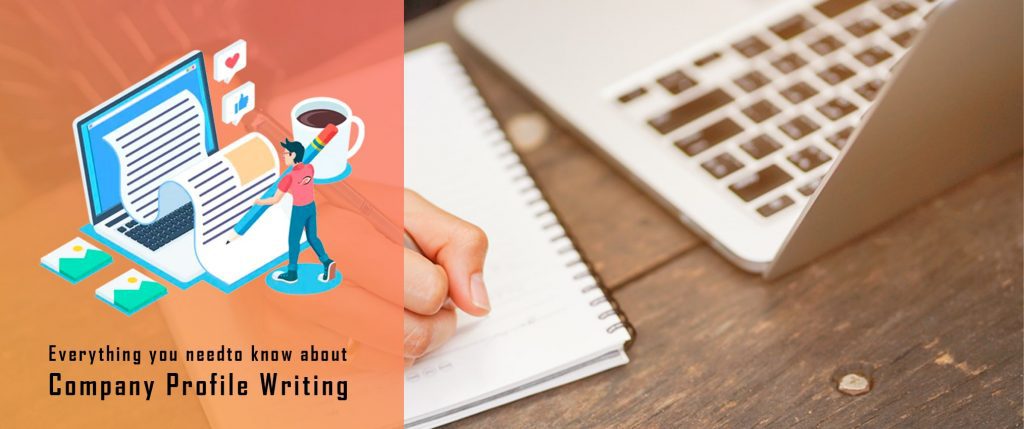 To survive and overcome the existing business competition, every business organization tends to create a unique story of its journey and performance. The company profile also is known as business profile/bio writing/industrial profile writing, is a significant element of every firm in its growth and reputation building strategy. It is regarded to be an effective communication tool that is widely used for promoting the identity of your firm, especially on a global platform. This significance has led to the emergence of company profile writing services.
One of the renowned advantages of designing and creating a company profile is to convert potential visitors into actual buyers. But as most of the organizations fail to employ efficient and low-cost writers, outsourcing the company profile writing service to a well-established content writing company is an ongoing trend.
Regardless of your business size, every small and large organization seeks to collaborate with an offshore content writing team for accomplishing the bio writing services. Apart from writing skills, a company profile should encompass extraordinary design.
Generally, the company profile writing service will include the following information in the document:
History of the organization

Management Team

Company Contact Details

Vision, Mission, and Value Statements

Services/Products Offered

Collaborated Partners (if any)

Growth Statistics

Core Function Areas

Potential Investors, Customers, and Market Rankings

Testimonials
Note – You should always ensure that the business profile or company profile documents should not disclose the confidential details such as financial status, personal details of employees, or any person associated with your organization.
Why Should You Integrate Company Profile Writing Service in Your Business?
Identifying Opportunities – A well-organized company profile will help your business to identify the possible and existing business opportunities, also reaching out to the targeted investors and customers. It will enable your market audiences to know more about your organization in detail. It will successfully attract the investors to come and invest in your business, thereby, enabling sales and huge profitability.
Updating Your Audience – The company profile writing service will contain all the required details that are essential to keep your customers satisfied and well-informed. For example, if your business is preparing to launch a new product/service, incorporating the product or service details in the bio writing can inform the global audience regarding your progress.
Brand Promotion – A detailed and well-prepared company profile writing service will ensure to create a unique brand identity for your business. In recent times, the concept of brand building has gained immense significance as it contributes to the company's growth. The success stories, trustworthy testimonials, and a detailed description of your offerings can arouse interest among potential customers. A company profile will build your brand in a customer-appealing way, thereby, boosting your business worth.
Jumping to the next segment of a company profile writing service, let's take a quick peep at the tips to create an effective!
The company profile writing service should incorporate a story-telling style. Creating your business journey in the form of a brilliant story can arouse the interest of your potential customers to come and know about your services.

One of the foremost tips is to identify the motive for creating the company profile. Before preparing the industrial profile, it is important to decide on your target audience, the motive behind conveying the message, and what could be the possible outcomes.

Alongside the consideration of the purpose behind the company profile writing service, you should also keep a close check on selecting the right design. Generally, two styles are widely followed – breaking the information to various segments and displaying the events in a timeline. Whereas, a few organizations also tend to implement infographic strategies.

The history of your business organization is an integral part of the company profile writing. Make sure to present the factual details and display the information in a well-organized sequel or chronological order. The displayed order should make a meaningful sense among the readers or audiences. The credible information and journey details will help the customers and partners to trust your brand.

You should always consider integrating trustworthy, good, and honest testimonials in your industrial profile writing. Feedback from the customers is an important tool that would help your business to accomplish success in the market. Remember, a faithful testimonial can increase your brand value.

Apart from mentioning all the essential components in your company profile writing, the last phase includes in-depth and careful proofreading stages. Proofreading will help your business to identify the various mistakes in the content and successfully rectify them on-time.
Let's Embrace Outsourcing!
Outsourcing the business profile writing service will help you in deriving a precise, well-informed, and visually-appealing corporate enclosure. If you are looking for a partner to collaborate, Allianze GCC would be the most suitable and affordable one for your business enterprise. The team of experienced writers will ensure to deliver a factual company profile that would highlight the value statements of your firm with effectiveness. To experience a free sample, approach us right away at [email protected]